Molly Cherryholmes -violin/fiddle/cello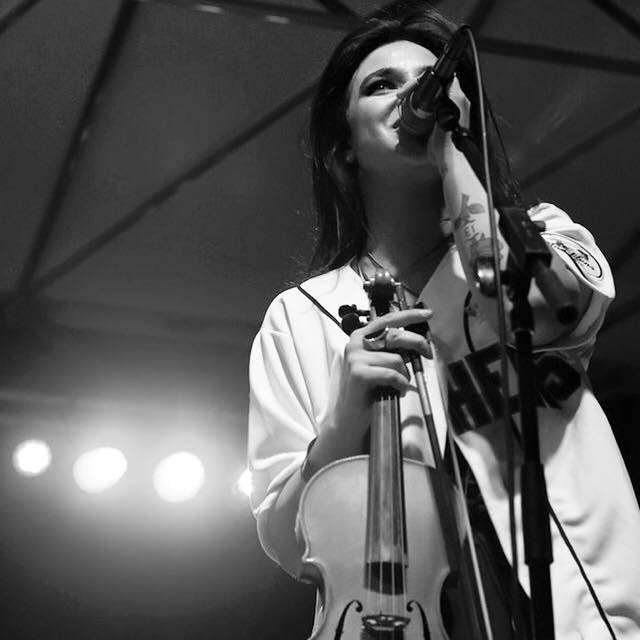 Molly is a seasoned violinist/celloist/arranger and producer and 5 time GRAMMY Nominee only at the age of 26. Teaching herself the violin and piano and touring as a child, Molly grew up in the music industry, playing in a band with her siblings. They toured successfully for 12 years, and signed to Skaggs Family Records(Universal Group) when she was only at the age of 13. She has become a celebrated instrumentalist, producer, and is now a 5 time Grammy-Award nominated writer/musician. After the group disbanded, she began working with artists such as Thinnen, The Sisterhood, Tenth Ave North, Jon McLaughlin, Nelson, and the Sarasota Orchestra, Pillsbury Bake-Off 47, producing and arranging music in some of Nashville's most prestigious recording studios.
Deidre Emerson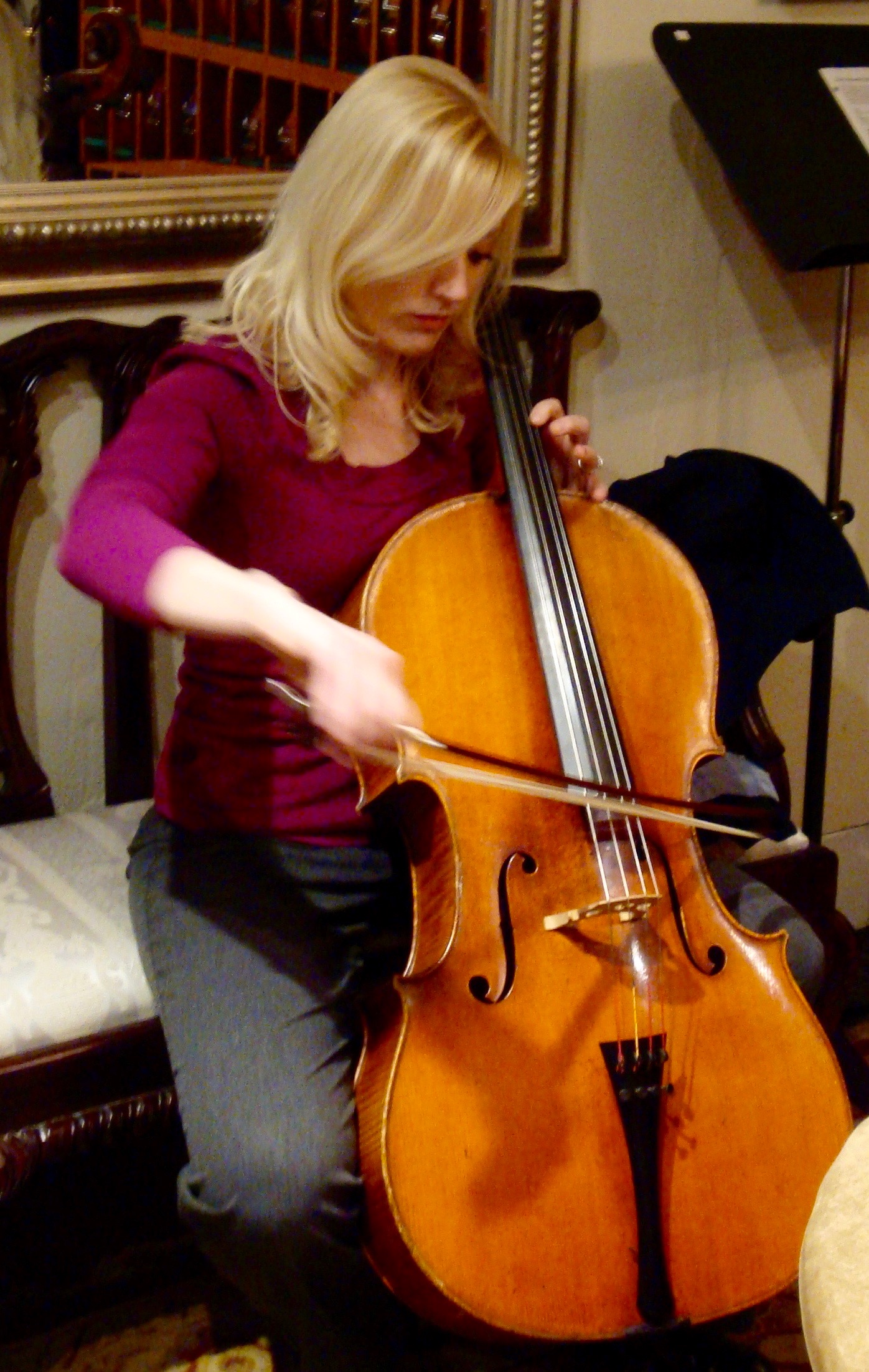 Deidre Vaughn Emerson first started playing cello at the age of five. She received her Bachelor's of Music in Cello Performance magna cum laude at Birmingham Southern College, and her Masters in Cello Performance at University of Houston in the studio of Vagram Saradjian. She has had the opportunity to study at a number of music festivals in the United States and Europe.
Deidre has had many opportunities to perform and teach in many genres including sacred, symphonic, chamber, modern, country, fiddle, opera, ballet, soundtracks, and popular music just to name a few. She has lead many all-state and regional clinics and has taught all ages and levels. She has been honored as guest artist and guest lecturer for a number of colleges and universities.
Currently she works and resides in Nashville, Tennessee. Here she teaches at a number of schools and teaching studios and also maintains her own private teaching studio. She also does recording and performance work in this city's vibrant industry, and is involved in many full time ensembles. She is currently the Professor of Cello and Director of Orchestra at Tennessee State University. Learn more about Diedre at https://www.youtube.com/watch?v=oszsIn3BO2I
Sadie Slack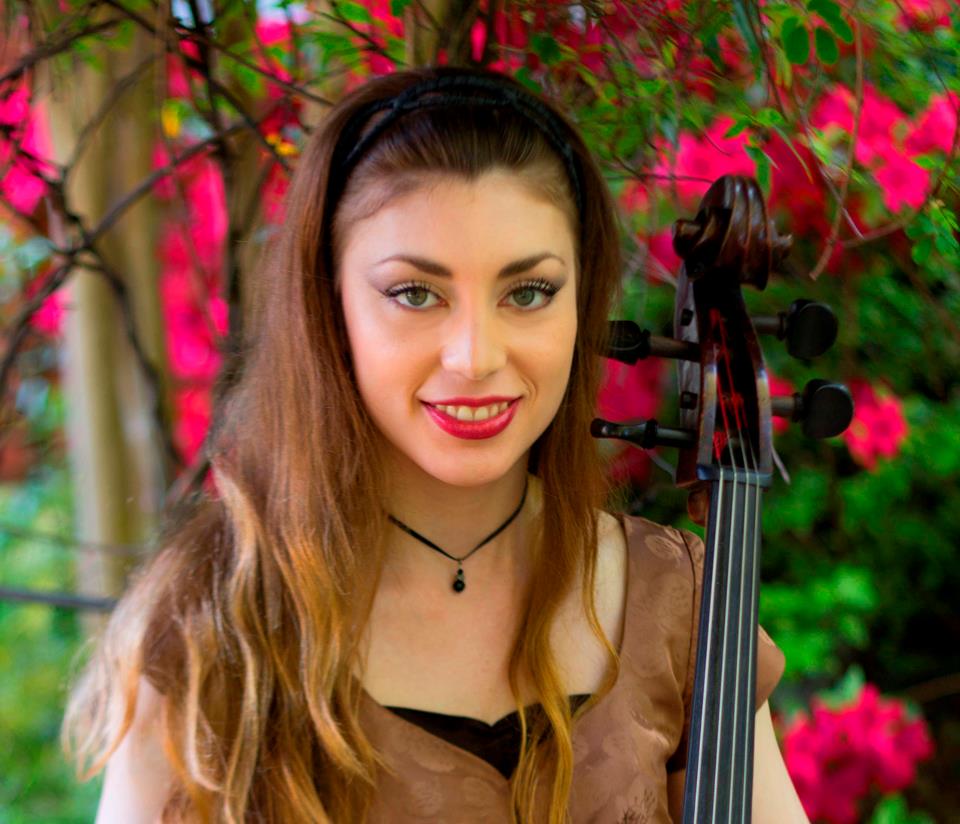 Sadie McKnight holds a Masters in cello performance from the Rudi E Scheidt School of Music in Memphis,TN and a Bachelors in performance from S.U.N.Y. Purchase Conservatory of Music in NY. While in Memphis, McKnihgt served as assistant principle cellist to the University of Memphis Orchestra, principle cellist of the Balmoral Chamber Orchestra and was cellist of the University of Memphis Graduate Quartet. She has performed as soloist with the Hastings Symphony Orchestra, the Balmoral Chamber Orchestra, and appeared on Public Radio International's "From the Top" from Jordan Hall in Boston, MA. McKnight has been teaching since 2008 and received Suzuki Every Child Can and Book one training in 2014.
She is currently teaching private students, is a sub cellist with the Huntsville Symphony, and performs as a freelance cellist throughout the Nashville area. McKnight's principle teachers include, Carol Work, George Work, Julia Lichten, Felix Wang and Leonardo Altino.
My goal is to leave students with the tools, knowledge and confidence to achieve their own personal musical aspirations. Suzuki Certification:-Every Child Can-Cello Book one